FORECAST SUMMARY
After a weekend of cold air dropping down from the north, our airflow switches directions on Monday.
It'll start coming up from the south, so it'll start pulling up "milder" air from the south.
Because Monday is just the start, we only make it to the mid 40s.  So, it's still cold.
But, we really feel the mild weather on Tuesday as that airflow gets in full swing.  Enjoy 58 on Tuesday, 62 on Wednesday, and 66 on Thursday.
Today through Thursday we'll keep the skies sunny.
You'll see cloudy skies on Friday because we'll have a few showers throughout the day.  The showers are coming with a cold front.
Yet, we'll still sneak up to 62 on Friday because the cold front takes it time crossing over PA and NJ.
But, we do feel the effects of the cold front next weekend.  We're at 50 on Saturday and 44 next Sunday.  Both days will be sunny. 
Heads up: we swing the clocks forward next weekend.  This means we'll be getting a sunset in the 7 PM hour beginning next Sunday.
DETAILED FORECAST
TONIGHT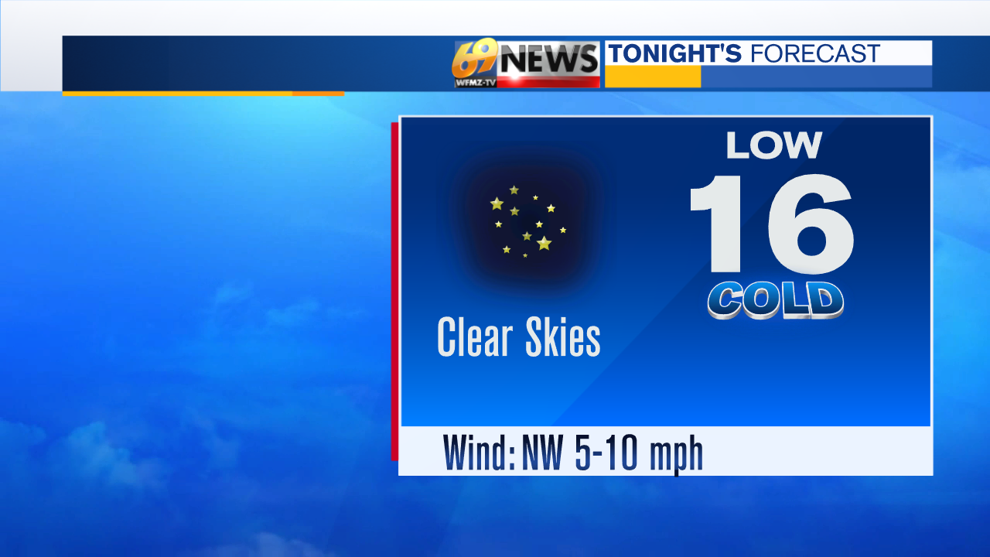 TOMORROW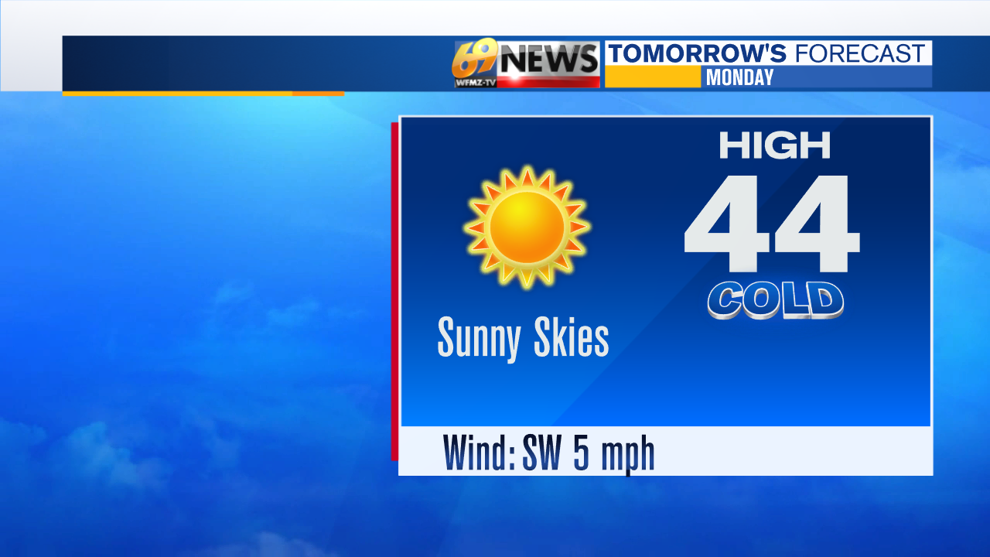 TUESDAY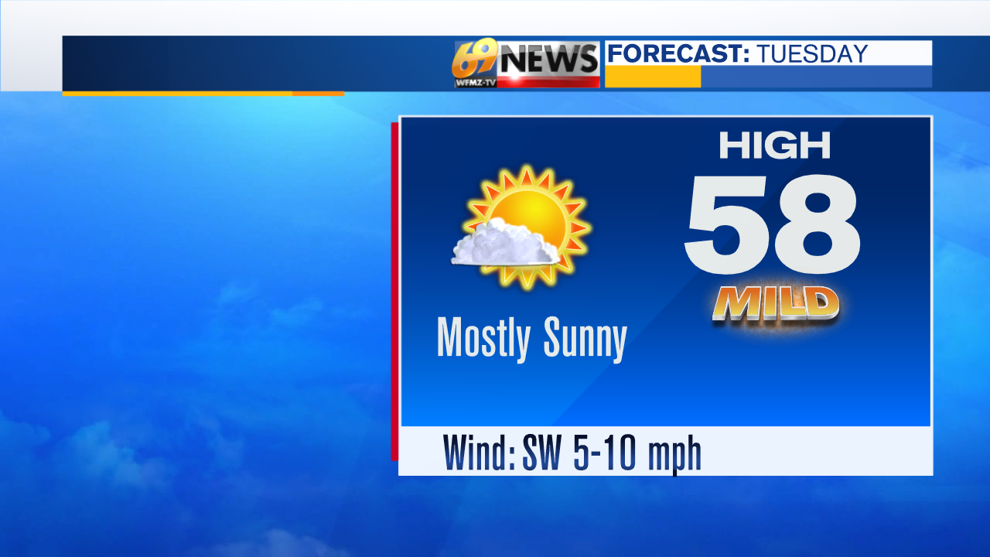 A LOOK AHEAD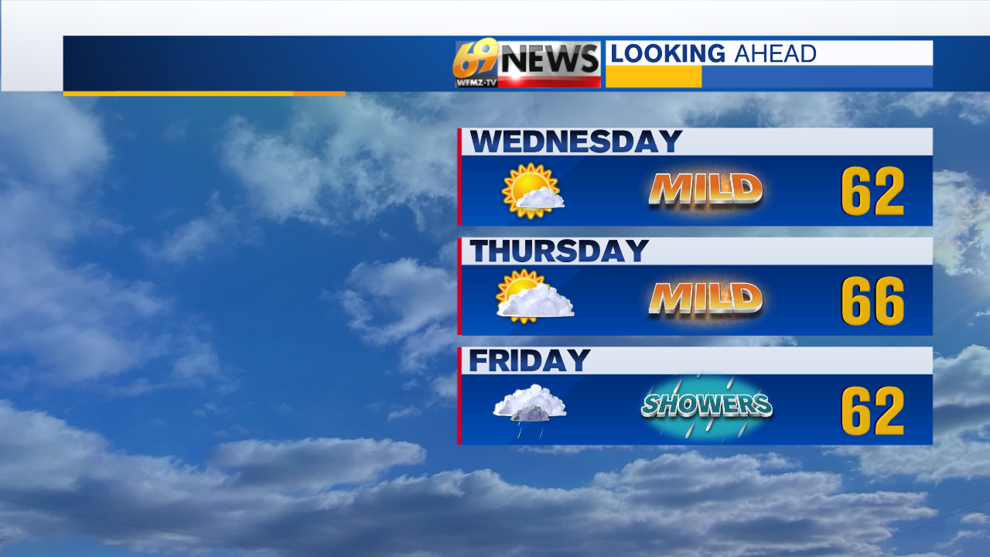 THE WEEKEND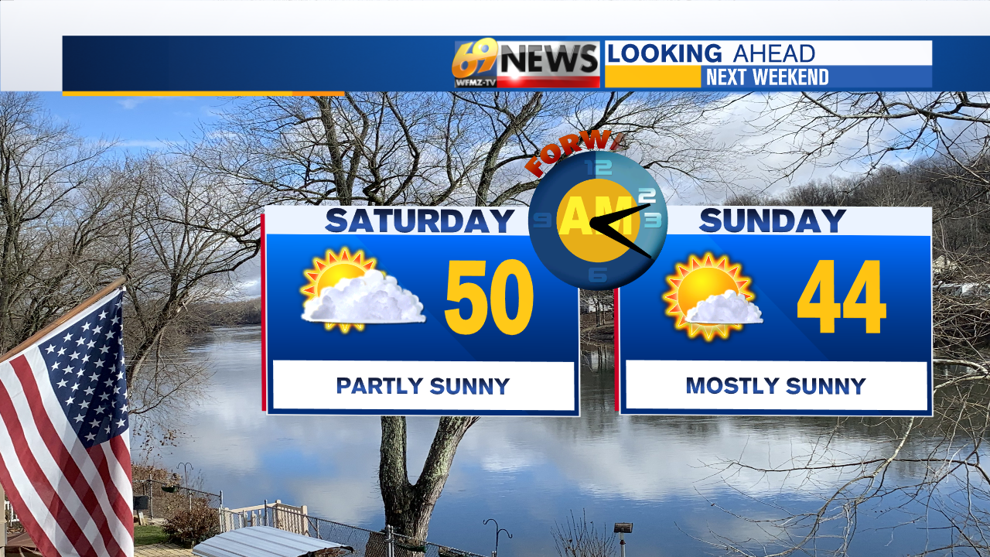 THE WEEK AHEAD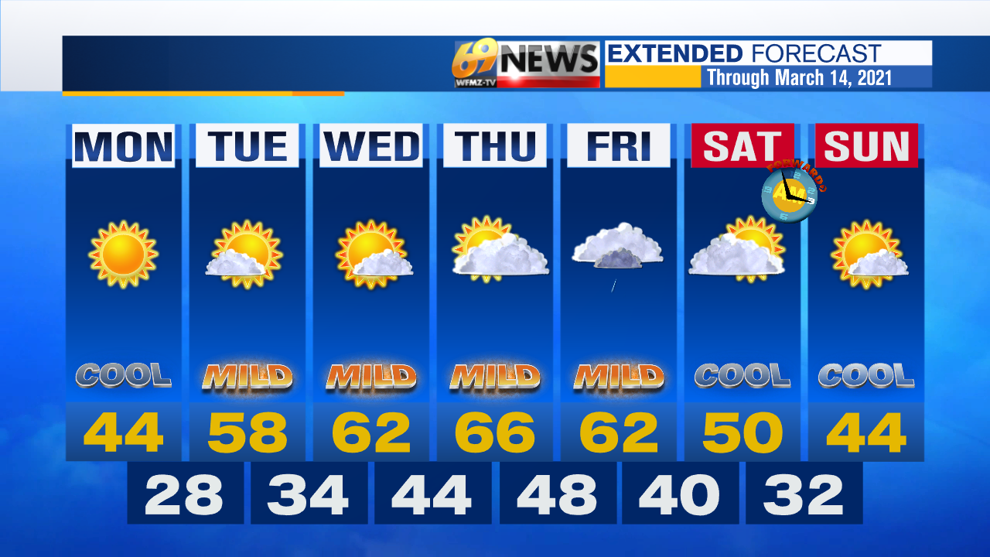 TRACK THE WEATHER: