The first weekend of June 2021 sure was hot.
The Lehigh Valley International Airport and Reading Regional Airport recorded highs in the 90s.
And more spots will see the 90s again this Monday.
According to a recent release of weather records from NOAA, the National Oceanic and Atmospheric Administration, the Lehigh Valley gets more days in the 90s these days.
Just looking at the core summer months of June through August, we now have 6 more days of 90 degree weather, on average, each year.
Those weather stats are based on 1991-2020's weather.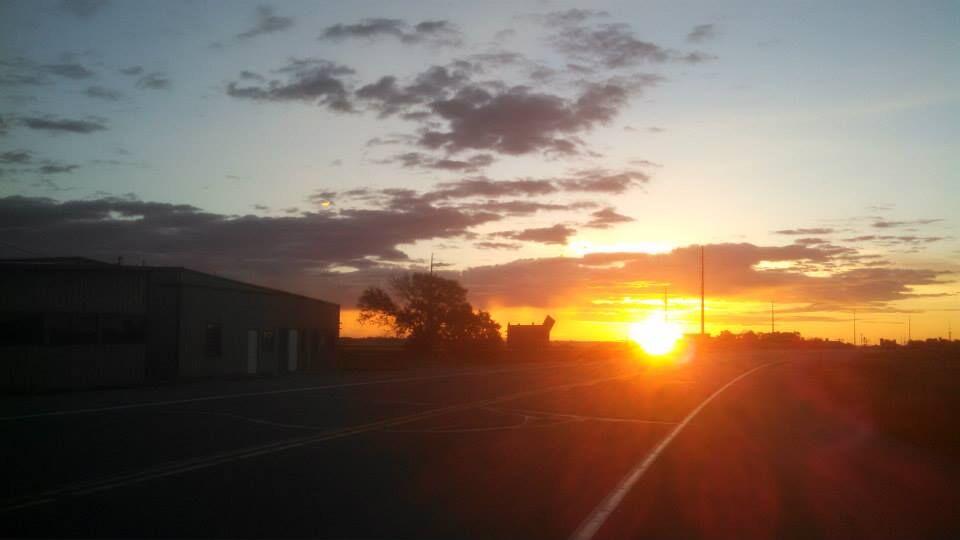 Until last month, 90 degree stats had been calculated based on the weather we had from 1981-2010.
But now, that's no longer the case.
Every 10 years, NOAA updates our average weather records.
They do this each decade to account for recent weather trends.
Our weather trend of late is to have warmer weather.
In fact, much of the United States is warmer these days.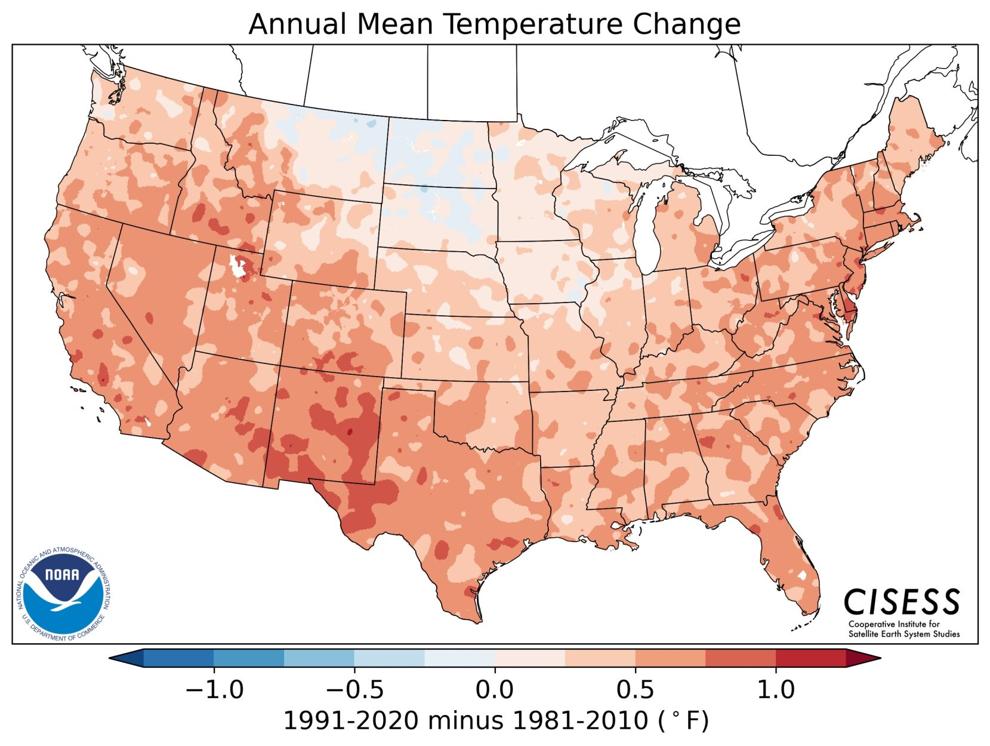 All those red areas show where the United States got warmer when you look at 1981-2010 weather records versus the new 1991-2020 ones.
Locally, each month is now 1 to 3 degrees warmer, on average.
All the summer months have gone up about 2 degrees.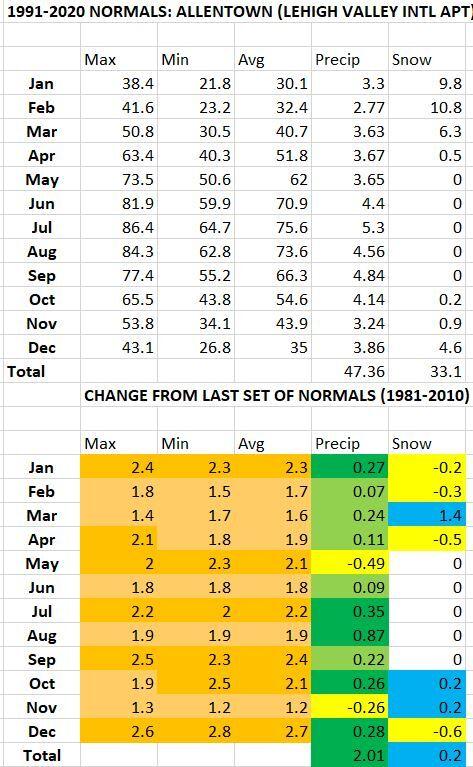 Of those summer months, we now have 3 days in the 90s, on average, each June in the Lehigh Valley.  This is up from 2 days from the 1981-2010 records.
In July, it's average to have 8 days in the 90s now, up from 5 days.
And in August, it's typical to have 5 days in the 90s, up from 3 days.
Last summer, the Lehigh Valley had 24 days in the 90s and Reading had 37 days in the 90s.
Last summer was also the hottest summer on record for Reading and the 7th warmest summer on record for the Lehigh Valley.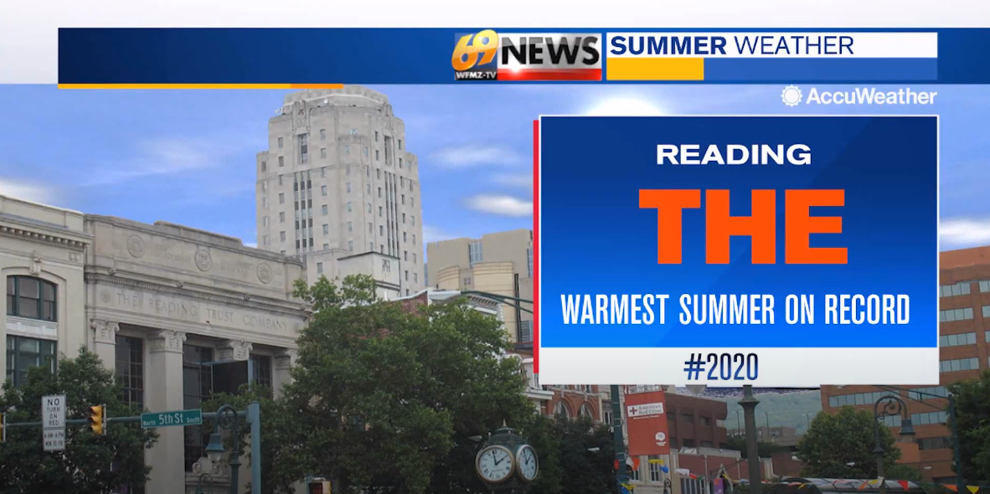 So far this year, through the first weekend of June, we've had 4 days in the 90s in the Lehigh Valley and 5 days in Reading.
And if you're looking for something cool and refreshing on this hot day, blueberry lemonade has been trending.  There's a lot of recipes on the internet.  In all of them, you need to strain the blueberries after you boil them.