WSI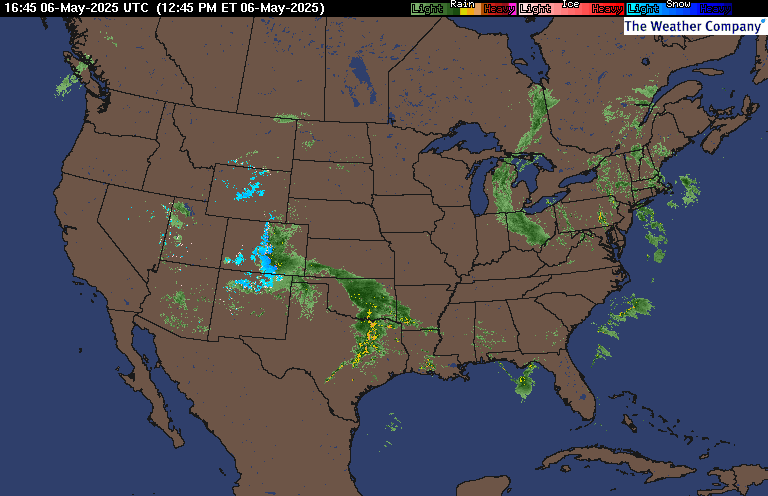 Currently
Precipitation
Dewpoints
Feels Like
Humidity
Winds
Watches and Warnings
We're expecting another thick band of smoke from the wildfires in Canada to move through eastern Pennsylvania this afternoon, again bringing hazy skies and poor air quality.
Slipknot's Shawn 'Clown' Crahan has to stay home with his wife.
Rumer Willis "popped" her own waters with her finger when she was in labour with her daughter Louetta.
Michael Grimm - who won season five of 'America's Got Talent' - is currently in intensive care in hospital battling a mystery illness.
Rapper Nicki Minaj is facing a lawsuit from a jewellery store over a deal which allowed her to wear the company's gems for a public appearance
Chris Hemsworth has reacted to his "heroes" criticism of Marvel movies.
A recent survey showed two-thirds of Americans think they are tech savvy, but after answering a few questions, it showed most of them are not. 
The Writers Guild of America strike has been impacting many TV shows.
Bruce Willis and Demi Moore's daughter Tallulah Willis has admitted she struggled during her mum's relationship with Ashton Kutcher - declaring it sent her into a 'total dumpster fire'
Cuba Gooding Jr. avoided a trial after the actor and the unnamed woman "resolved the matter".
"Good Night, Irene" by Luis Alberto Urrea; Little, Brown and Co. (416 pages, $29) ——— Irene Woodward's status-conscious family is happy that, at age 25, she's engaged to an appropriate man. But Irene is restless — it's 1943, and the world is at war. When that appropriate fiance leaves her with bruises on her arms and face, she throws her engagement ring "down the storm drain on East ...