Have you ever wondered how solar panels produce energy?
When the energy in sunlight hits a solar panel, it interacts with the material inside.
This causes negative charges inside that material to move, and when negative charges move, that creates electricity.
So, the power inside your outlets is just flowing negative charges.
And if you want that power to come from solar, what are the costs like?
69 News called a few solar panel installers to get an estimate for a four-bedroom home.
All of them agreed that it would cost between $20,000 to $30,000 to get and install solar panels on the roof of that home.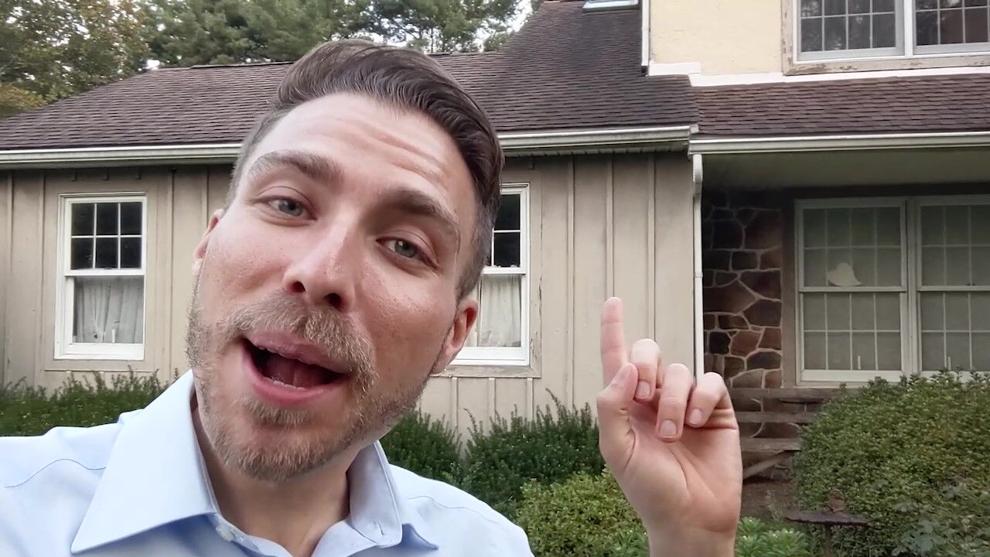 You do get a federal tax credit for purchasing and installing solar.  The amount refunded on your taxes is 26% of the amount you pay for solar.
For example, say a solar system costs $25,000. Twenty-six percent of that is $6,500, so you'd get a $6,500 credit on your federal income taxes that year.
In 2023, the tax credit will drop to 22%.
If you purchase solar, it takes a few months before your solar is up and running. For one, it takes a month or two for the solar panels to arrive, then there's getting the installation scheduled, and you also need to talk to your power company before solar is installed.
PPL, a local energy company, explained that they (or whoever supplies your power) have to prepare the energy distribution grid for solar energy coming from your home. It's a short review and approval process.
"We fully support renewables, and we want it make it as easy as possible for our customers to connect their renewable sources of energy to the grid," said Jane George, a communications manager at PPL.
"In most cases, residential customers will be able to offset their monthly bill with renewable energy produced at their home."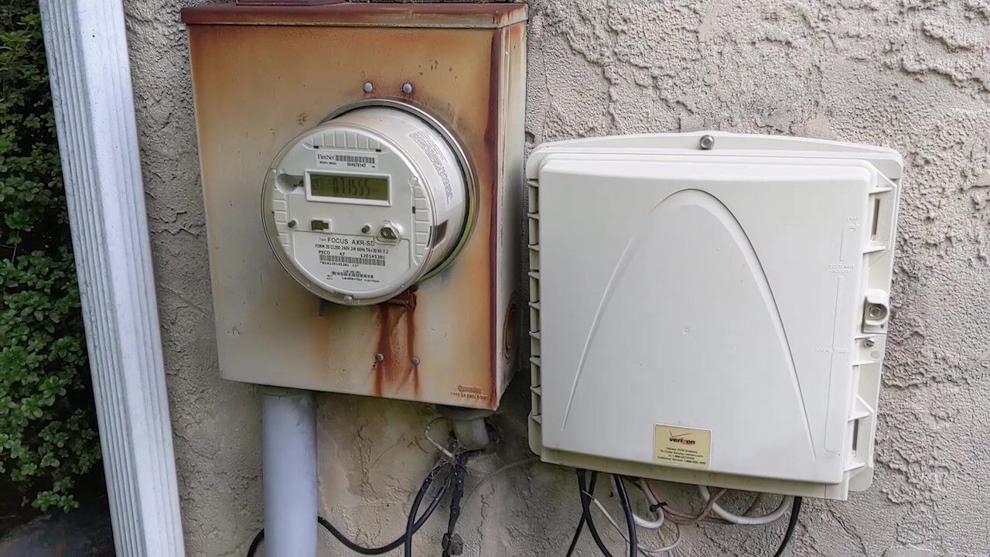 But, that may not be the case if we have a really cloudy month. On cloudy days, solar panels produce much less energy.
To make sure you have enough electricity for your needs, regardless of the weather, your power company, in most cases, will continue to supply your home with power, even when you have solar.
Your solar power is sent to the power grid, and the amount of power your solar panels create gets deducted from the amount of power used by your home.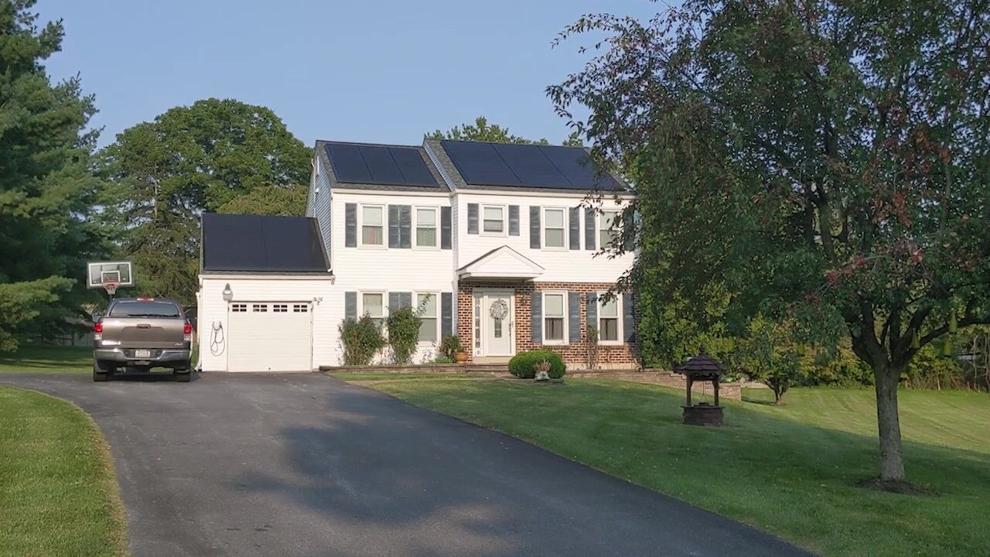 So, if your home produces more power than it uses, you get a credit on your power bill. If it's a month where your solar produces less power than your home uses, you'll owe money to your power supplier.
To learn more about home solar power, the U.S. Department of Energy is a reliable source. Be wary of other information sources on the internet. There are many websites that look like official sources of information, but they're actually just trying to sell you solar.
Another way to learn about solar is to talk to a neighbor or business that has it.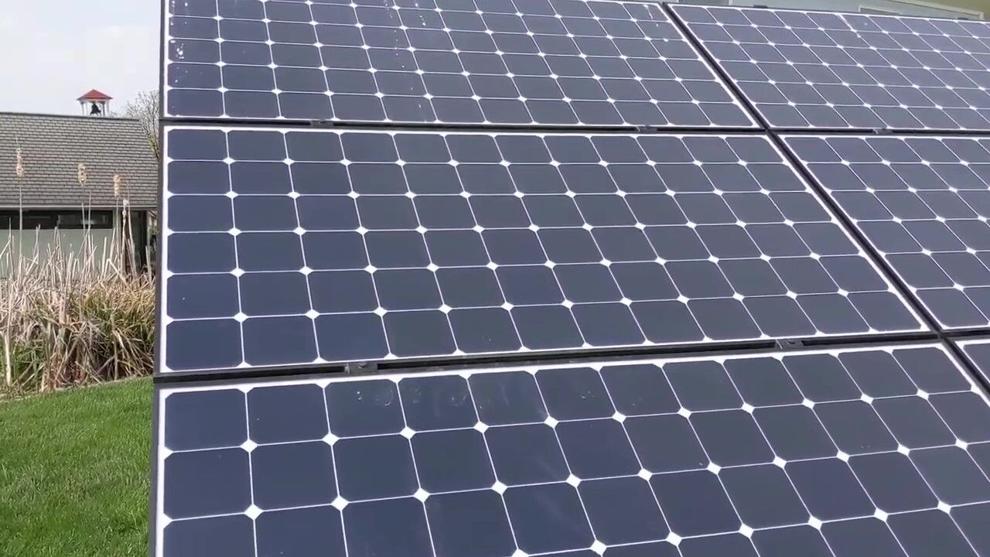 WFMZ spoke to a local company who was one of the first in our region to make big investments in solar.
A little over a decade ago, Crayola in Northampton County installed a solar farm. When the crayon and marker company put in solar, they learned the meaning of "if you build it, they will come."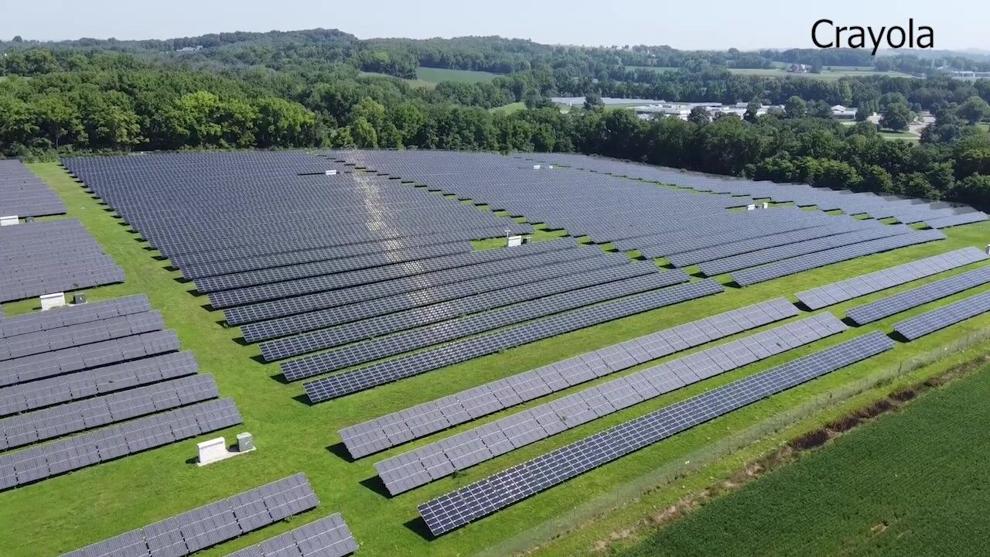 As soon as Crayola put in the solar farm, "for the next six or seven months, we spent a good deal of time hosting companies and schools [interested in solar], telling them our story, and how we made it a reality" said Pete Ruggiero, the chief operating officer at Crayola.  "I'm very proud of the fact that we were some small part of the solar farms appearing around the Lehigh Valley."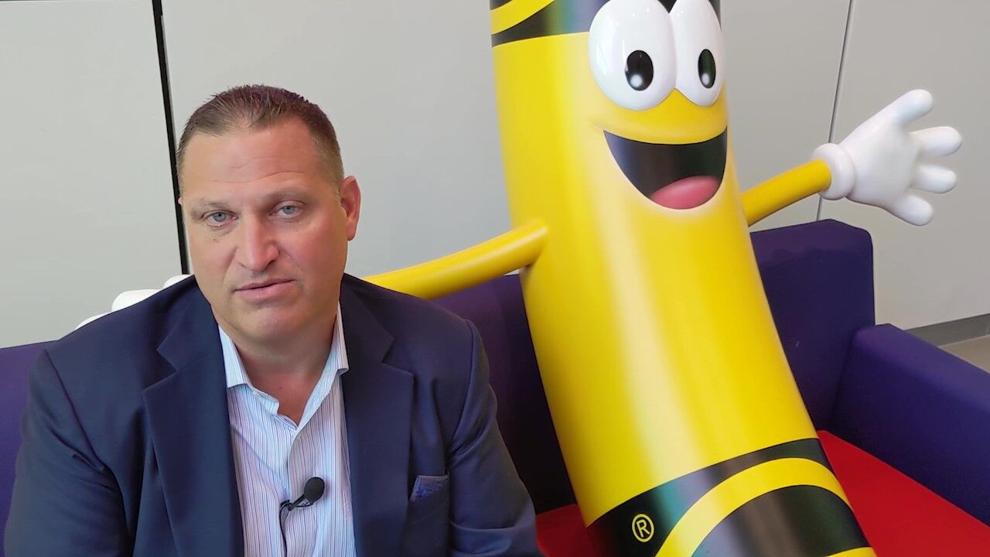 Their investment in renewable energy over a decade ago also lead to their ingredient suppliers going green.
"We have strategic suppliers now using solar panels on their facilities in Italy, Vietnam, and China because of the example that Crayola set years ago."
A decade later, Crayola's solar farm produces enough energy to make 3 billion crayons and 700 million markers each year says Pete.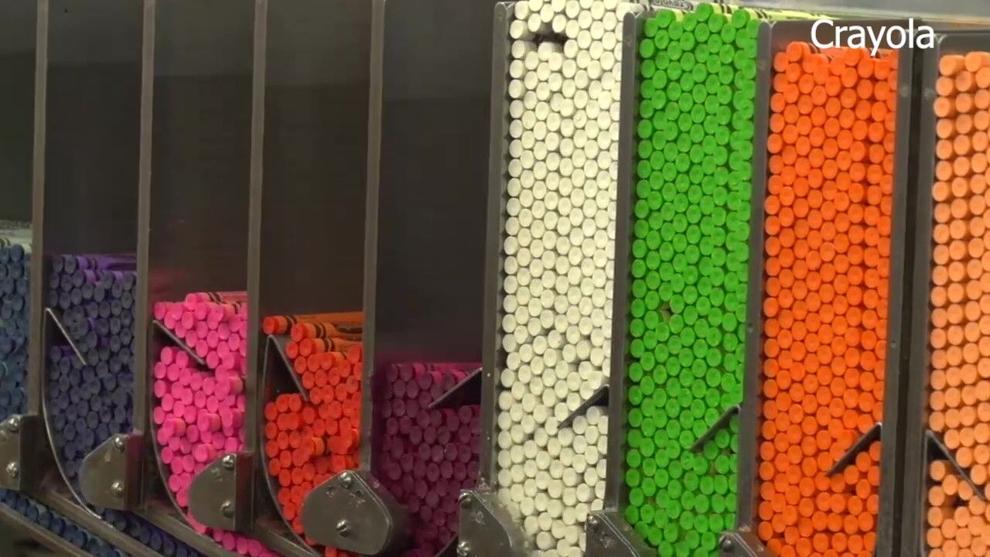 While their Bethlehem facility, which produces Model Magic (a clay-like material), Silly Putty, and paint, doesn't have a solar farm, Crayola worked with their power suppliers so that all of the factory's energy comes from renewable energy sources.
You can also choose to have the energy for your home come from renewable sources.  69 News explains how to choose the company that generates your electricity.
69 News also reported last week about a new clean energy program in Bucks County.  If you're a business in Bucks County interested in solar, a low interest loan is available for businesses that invest in renewable energy.